CQIB
The Council of Queensland Insurance Brokers (CQIB), a professional association that plays a key role in the Australian insurance industry.
Founded in 1980, the CQIB now represents over 60 Queensland firms collectively employing nearly 400 staff and placing in excess of $500,000,000 in annual premiums from over 200,000 clients.
All CQIB members are insurance professionals who are licensed by the Australian Securities and Investment Commission after extensive accreditation procedures.
A CQIB Member will provide truly informed advice on all insurance matters.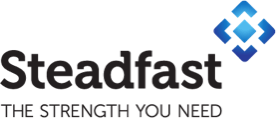 Steadfast
Regional Insurance Brokers is part of the largest insurance broker network in Australia and New Zealand, the Steadfast Group.
Comprised of over 300 brokerages spread across more than 700 offices, the Steadfast Group generated over $6.1 billion in sales in FY15. This scale gives Steadfast flexibility and influence when negotiating with major insurers on behalf of Steadfast brokers and results in us being able to provide our customers with access to multiple insurance companies, a broad range of products, competitive pricing and valuable advice.
As a client of a Steadfast network insurance broker, you get the best of both worlds – local and personalised service, with the insurance expertise and support of a large organisation.

NIBA
NIBA is the peak body of the insurance broking profession in Australia and represents around 360 member firms and more than 2000 individual Qualified Practising Insurance Brokers (QPIBs) throughout Australia. In total NIBA represents an estimated 90% of all insurance brokers in Australia.
NIBA sets and promotes quality standards for insurance broking in Australia.
NIBA enhance and promote the professionalism and standing of brokers, and community confidence in brokers.
NIBA maintain and promote the Insurance Brokers Code of Practice, including effective Code compliance, internal and external dispute resolution.